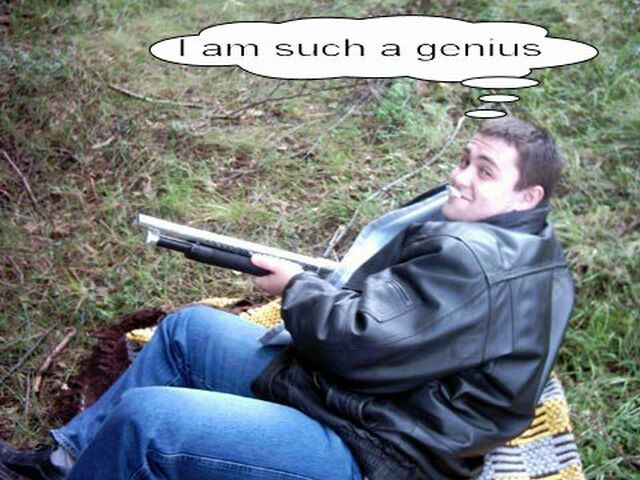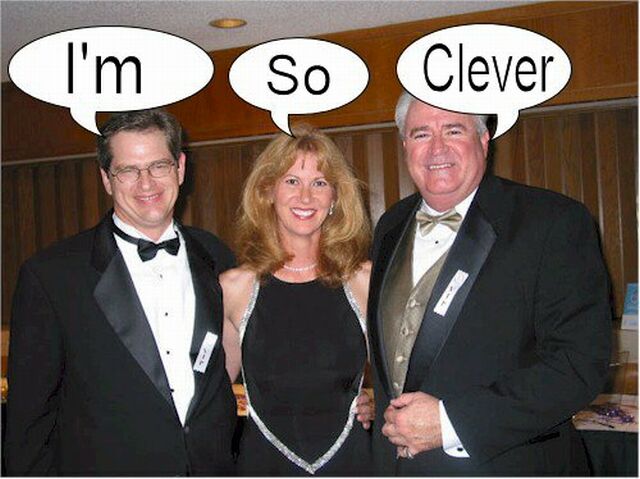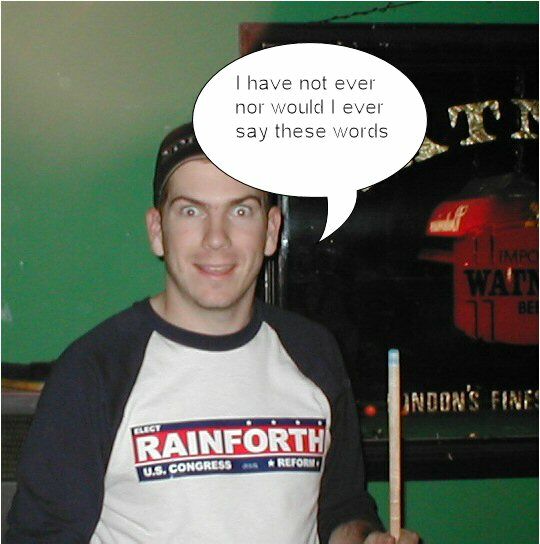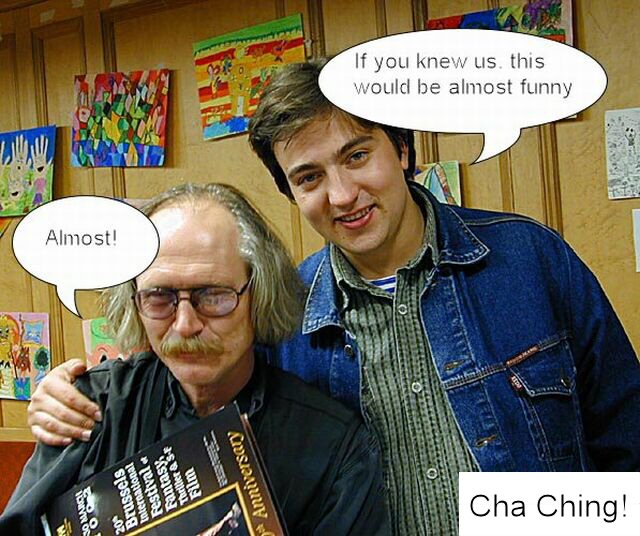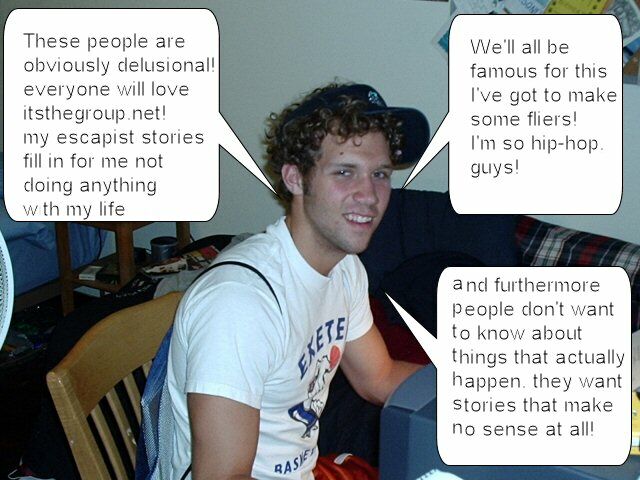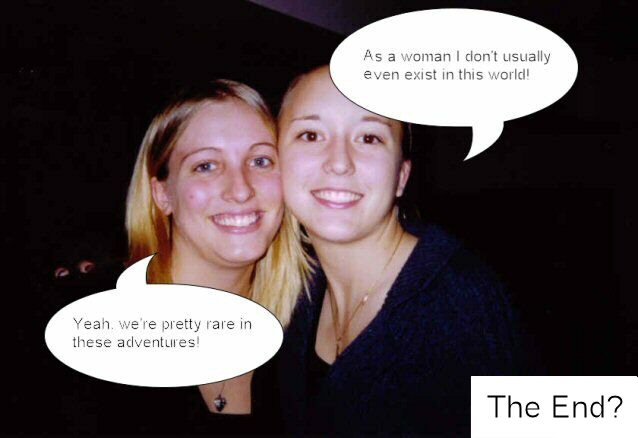 FAQ:
Q: Do you hate the Crew?
A: no, but I do think that coming up with a name for your group of friends is generally uncool unless the name is the Cougars.
Q: Why did you make this website?
A: Apparently, I'm "a hater" and "hate everything" ... even more apparently, I mock it.
Q: my picture is used on this website and I want it removed, can you take it down?
A: sure, I'd be glad to, I mean no offence and want no one pictured here (especially saying things that they never would) that doesn't want to be!
Q: do you actually think this is funny?
A: Yes, and it has almost as much plot as many itsthecrew adventures!
Q: what's with the title of the page?
A: Vanilla Ice is to the Group as the Wu Tang clan is to the Crew. Many people in the Group probably couldn't care less about Vanilla Ice, but other people continue to make strained references to the DJ revolving it, Saying that Panel 2 guy is Ice, saying that Panel 4 guy is Shay, you know, idiotic stuff that makes no sense whatsoever.
Q: Do I have to kill anyone to be in the Group?
A: No! the Group does not condone killing!
Q: How does your webpage look so good?
A: I took a class on it, topics included: - "How to leave in all the seams" - "How avoid using drop shadows" - "How to ensure that the coloration and lighting don't match between different photoshopped elements." - "An in-depth guide to fonts, part 1: Arial and Times New Roman - They're All You Need! - "An in-depth guide to fonts, part 2: Actually, f*ck Times New Roman. Arial's the first one on the list!"
Q: Can the people who run itsthecrew.net take a joke?
A: I don't know...
Q: Can I make a flier for this page?
A: This page is only funny if you know itsthecrew.net, sort of like itsthecrew.net is only funny if you know the people that are in it. If you think that people would think this page was wicked awesome then you can go ahead and make fliers. On second thought, no, you cannot make fliers, you're a moron.
Q: what are people saying about this page and about itsthecrew.net?
A: Here's what horseinsheep has to say about itsthecrew.net: "i dunno if it's a self link, but I want those five minutes back." here's what I've heard about this page: "Genius!" and "That is hilarious. Wonderful. I can't say enough nice things. Well done."

Q: can I just take all of the images and host them on flickr.com?

A: While I am certainly flattered that you enjoy my images, all rights are reserved and will be vigorously protected. I must insist that these images not be hotlinked or hosted elsewhere. This part at the bottom is the best part, and I can't have people missing out on it!