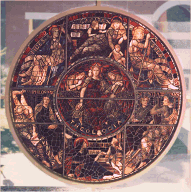 Drew University Library
Research Guide: Case Studies in Black Entrepreneurship
Spring 2006


Planning a search
Locating business information
Locating information of society and politics
---
Planning your search:
Think about what types of information sources are likely to be most useful for your topic.
Books are helpful when you're doing in-depth research, if you need historical information, if the field is dominated by book-length publications (as are the humanities). You may need to distinguish between academic and popular books.
Magazine articles may be useful if you need a popular perspective, or introductory-level information, or if you're looking at a rapidly evolving subject or news story.
Journal articles provide more scholarly analyses of topics, but may take longer to be written and published than magazine articles will.
Web sites are perhaps most helpful for very hot topics, and if you're interested in popular perspectives, or need the view of specific organizations.
Government web sites are particularly useful for statistical or regulatory information.
---
Locating Business Information:
To find information in business journals, you'll generally need to use copyrighted databases. Some specialized databases available through Drew include:
Business Source Premiere indexes 350 scholarly business journals, with full text for about half. It also includes "Datamonitor" reports on major companies, including overviews of strengths, weaknesses, and opportunities.
Regional Business News provides full text of publications focusing on specific locations, including njbiz and Business News New Jersey.
Lexis/Nexis Academic contains full text for business and industry news publications, company profiles and analyses, as well as the reports filed by companies with the SEC. Click on "business" on the initial page for a menu of options.
Print sources:
There are also many print reference sources available in the Reference area of the Library, such as:
Ref 338.0922
K92e
Encyclopedia of American women in business (2005)
Ref 338.097300727
B673i
Industry research using the economic census (2004)
Ref 338.54
B348s
The secrets of economic indicators (2005)
Public web sources:
Of course, the public web is also an incredibly rich source, but it's both overwhelming and inconsistent. To locate sites that actual people have evaluated, check a subject directory, such as Internet Public Library (http://www.ipl.org/), sponsored by the University of Michigan. There are more academic directories, but this one is a great starting point.
Government web sites:
These can be motherlodes of information for small businesses.
Business.gov (http://www.business.gov/) can give you a sense of the range of information available.
U.S. Census Subject Index provides (fairly) easy access to the information buried in recent economic, housing and population censuses. For historical information, check either Statisical Abstract of the US (Reference 317.3 U58s) or Historical Statistics of Black America (Reference 973.0496021 H673h)
---
Locating Information on Society and Politics:
For overviews:
You can start with some standard reference works for background on ethnic groups, political contexts or social trends. Some possibilities are:
Ref 305.8003
E564e
Encyclopedia of the world's minorities (2005)
Ref 305.800973
E56e
Encyclopedia of minorities in American politics (2000)
Ref 973.04924003
A512a
American Jewish desk reference (1999)
Ref 305.8957073
N713n
The North American Muslim resource guide (2002)
Ref 305.896073
A258a
African American desk reference (1999)
Ref 973.0496003
E56e
African-American culture and history (1996)
For current information:
Consult more recent information on both the public web and through subscription databases from a library. Possibilities include:
Ethnic NewsWatch is a full text collection from ethnic, minority and native publications such as newspapers and journals. You can search a topic, and limit by the specific group in which you're interested.
Lexis/Nexis Academic provides full text of world, national and regional (although this is its weakest point) news articles in papers, magazines and some journals. You may need to narrow your search somewhat to get useable results.
Global Gateway is a portal provided by the Library on Congress, linking to a wide variety of recommended public sites on nations and cultures of the world. Check "Portals to the World" and "Research Guides and Databases".
Questions?
Call 3588 (9-5, Monday-Friday, 6-10, Sunday-Thursday)
Email me at jcaldwel@drew.edu
Have a live chat session with a librarian at QandA/NJ!
Library Home Page: http://www.depts.drew.edu/lib/
Drew Library Catalog: http://webcat.drew.edu
Research Resources: http://www.depts.drew.edu/lib/research.html
J.L. Caldwell/2/06
www.users.drew.edu/~jcaldwel/Murphy06