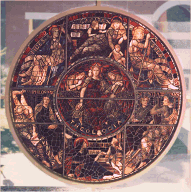 Drew University Library

Research Guide:
Psyc 108S: Abnormal Psychology
Summer 2006

Reference Sources for Background:
Ref & Ref Counter
616.89075
D536d
Diagnostic and Statistical Manual of Mental Disorders, 4th ed. (DSM-IV-TR), 2000.
The standard tool in the field for clinical diagnosis.
Ref
616.89
K15k
Comprehensive Textbook of Psychiatry, 2000.
Provides general overviews of conditions, including DSM criteria and summaries of treatments.
Ref
150.3
E566e
Encyclopedia of Psychology, 2000.
Somewhat briefer and less clinical overviews than the sources above, but includes recommended sources for further study.
Concise Corsini Encyclopedia of Psychology and Behavioral Science, 2004.
Although not the most authoritative source, this is available electronically, in xreferPlus under "E-Reference" on the Library's Research Resources page (http://depts.drew.edu/lib/eresources/).
Identifying Published Resources:
Articles:
Indexes vary according the types of material they include. Those that include a wide range of topics generally also index popular, professional and academic journals. Indexes with a narrower subject focus will tend to emphasize the more specialized academic and professional journals, and often include books. To identify appropriate indexes, check the Psychology listing on the Library's Research Resources page (http://depts.drew.edu/lib/eresources/index.php). Two possibilities are:
Academic Search Premiere
This is a broad general database that identifies articles in magazines and major academic journals. While it's familiar and easy to turn to, if searching here doesn't net you what you need, go on to:
PsycINFO
The premiere index in psychology, this indexes and describes both articles in professional or academic journals and technical books in the field.
To find full-text of articles, click on the "Search for Article" button to see if Drew has online access to the article. If Drew does not, click "Search the catalog by journal" under "Additional options."
Books:
Check in the Drew Library Catalog to find books owned by Drew.
Public Websites:
There are a wealth of websites on psychological topics, but finding reliable ones can be a challenge. Starting from authoritative web portals can help identify the more trustworthy sources:
MedlinePlus (http://www.nlm.nih.gov/medlineplus/medlineplus.html)
This solid site from the National Library of Medicine/National Institute of Health is a great source for consumer health issues.
AcademicInfo/Mental Health Links (http://www.academicinfo.net/medmhmeta.html)
Recommended sources - but the links at the top of the page are 'sponsored' (paid) sites.
Questions?
If you have questions, call the Reference Counter at x3588. We're available 12:30-4:30, Monday-Friday. Or email me at jcaldwel@drew.edu!
Jody L. Caldwell/3/24/06
www.users.drew.edu/jcaldwel/PSYC108-06
Link from http://www.depts.drew.edu/lib/courses/index.html on Research Resources