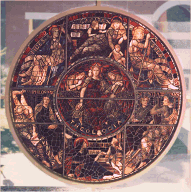 Drew University Library
Research Guide: Personal Identity and Immortality
Fall 2006

Locating background information:
It's often helpful to check a specialized encyclopedia, both for an overview of a topic, and for the bibliography, which provides recommended starting points for understanding a topic.
Finding articles:
To locate journal articles more reliably than through Google, consult the databases listed on Research Resources. Start with general databases, and move to subject-specific ones if you don't find enough in the broader sources. For additional recommendations of database, check the Library's Philosophy page.
Academic Search Premiere: A broad general database that includes magazines as well as academic and trade journals. A good starting point.
ProQuest Direct: Another broad database, also indexing magazines and newspapers along with academic sources
Philosopher's Index: The core database in the field, but only one researcher can use it at a time.
If full text is not available in a database, click on the "Search for Article" button to see if the article is in any other database. If it isn't, click on "Search the catalog by journal title" under "Additional options" to see if Drew owns the journal in paper or microform. If we don't own it, and if you've made an early start, you can request the article through Inter-Library Loan. To find articles from footnotes or bibliographies:
Finding books:
Check the Drew Library Catalog to find books on identity. Use "Keyword" when you're starting your search, and only switch to "Browse" if you're looking for a specific book identified in another source, or if you know the exact subject heading used in the catalog.