Passages Beyond the Gate
(1998, Simon & Schuster)

Cover of Passages Beyond the Gate
(2nd edition of the edited work)
Passages Beyond the Gate
was the "
First Runner-Up
" in the Spiritual category, and a finalist for the
Montaigne Medal
in the 2011
Eric Hoffer Book Award
competition
.
Cover of Passages Beyond the Gate
(the scholarly monograph)


Click
here
to see endorsements of the 2010 publication:
The Eric Hoffer Award
was
established
at the start of the 21st century as a means of opening a door to writing of significant merit. It honors the memory of the great American philosopher Eric Hoffer by highlighting salient writing,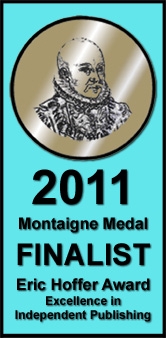 "Each year, the Eric Hoffer Award for books presents the Montaigne Medal to the most thought-provoking title(s). These are books that either illuminate, progress, or redirect thought."

Media articles about my scholarship:
LinkedIn:
100 Positive Men of Color Award
Search for Passages Beyond the Gate in the
PsycInfo Data Base