Dr. Boesel began teaching at Drew in the Spring of 2002. He received his B.A. in Fine Arts from Westmont College in Santa Barbara, CA, (1984), his M.T.S. from Candler School of Theology (1995) and Ph.D. in Theology from Emory University in Atlanta, GA (2002).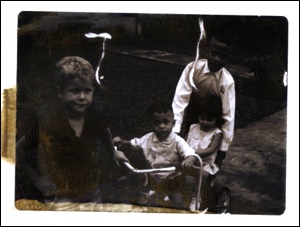 A son of missionaries, Dr. Boesel is originally from Tacoma, Washington, but grew up in Manila, Philippines, where he played basketball for the Faith Academy Vanguards. He is a grateful alum of Westmont's Urban Program (1982) and the Oregon Extension of Houghton College (1984). He is a member of the Presbyterian Church (USA). His theological work is informed by the Evangelical and Reformed traditions.
Dr. Boesel lives in Jersey City, NJ. He has made one sacred pilgrimage in his life, to drink Early Times and read from Love in the Ruins at the grave of Walker Percy. And he's pretty sure Van Morrison sees visions of the saviour.