Go To


---
2010: Kelly Via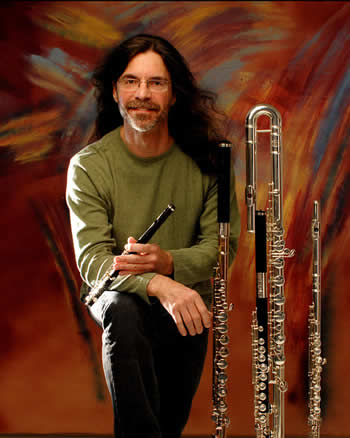 Kelly Via received the Bachelor of Music from Drake University (Des Moines, IA) and the Master of Music from East Carolina University (Greenville, NC). His primary teachers were Nathen E. Jones, Beatrice Chauncey and Paul Brittan. He also participated in masterclasses with Samuel Barron, Julius Baker and Bernard Goldberg.
Kelly is the piccoloist with the Atlanta Ballet Orchestra and Macon Symphony Orchestra. For many years he was principal flutist of the former Atlanta Pops Orchestra and he was a charter member of the Georgia Sinfonia. He has performed with the Atlanta Symphony, Atlanta Opera, Augusta Symphony, Columbus Symphony, Des Moines Symphony and Des Moines Metro Opera orchestras. He has appeared as soloist with the Albany Symphony, Atlanta Pops, Columbus Symphony and Macon Symphony orchestras. Kelly also performs frequently as a soloist and in a variety of chamber ensembles in the Atlanta area.
A flute choir enthusiast and arranger, Kelly has been selected to perform with the National Flute Association Professional Flute Choir each year since 2000. Several of his arrangements for flute choir are available through Nourse Wind Publications. One of these arrangements was named a winner in the National Flute Association's 2002 Newly Published Music Competition and another was named a finalist in 2004. He conducted the Mid-Atlantic High School Flute Choir at the 2006 Mid-Atlantic Flute Fair in Dulles, VA and was guest conductor and soloist for the 25 th Anniversary Concert of the Quad City Flutes Unlimited in Bettendorf, IA in 2008. He was especially honored to conduct the premieres of his commissioned pieces for the Blackledge Flutes (2007, West Hartford, CT) and West Michigan Flute Orchestra (2008, Grand Rapids, MI). He was appointed to serve as Flute Choir Coordinator for the National Flute Association from 2007 to 2012 and conducted the 2008 NFA National High School Flute Choir in Kansas City, MO.
Kelly is currently teaching flute and directing flute choirs at Mercer University, Agnes Scott College and the Atlanta Music Academy. His teaching experience includes the positions of flute instructor at Mercer University Atlanta, Simpson College (Indianola, IA) and Graceland College (Lamoni, IA); graduate teaching assistant at East Carolina University; and preparatory flute instructor at Drake University.
---
2009: Robert Dick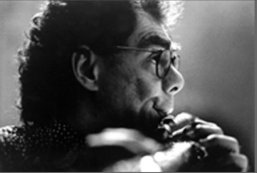 "There are few musicians that are truly revolutionary. Robert Dick is one of them."
_Washington Post
"Robert Dick has established himself as an artist who has not only mastered, but redefined the flute. Known worldwide for creating revolutionary visions of the flute's musical role, listening to Robert Dick play solo has been likened to the experience of hearing a full orchestra. His performances typically include flute (with his invention, the Glissando Headjoint ® ), piccolo, alto flute, and bass flutes in C and F. On special occasions, he'll bring out the giant, stand-up contrabass flute."
_Dizzy Gillespie
Robert lives in New York City, teaches at New York University and holds the B.A. and M.M. from Yale. As a composer he has been the recipient of major fellowships and grants such as Composers Fellowship, N.E.A., Guggenheim, Jerome and more.
Visit his website: www.RobertDick.net
---
2008: Katherine Hoover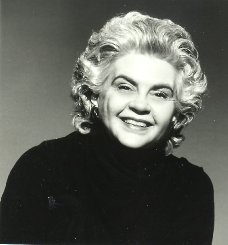 KATHERINE HOOVER , distinguished flutist and recipient of many many composition awards, is published by Presser and Papagena Press and widely recorded. Over 50 orchestras, the Colorado Quartet, the Eroica Trio, UpTown Flutes and numerous flutists have performed and recorded her work, on Delos, Koch, Summit, Parnassus, Catelena, et al. She appears as flutist and composer on her CD, Kokopeli
For more about Katherine, visit www.papagenapress.com
---
2007: Peter Bacchus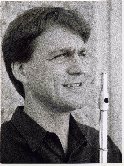 PETER JOHN BACCHUS, originally from Morristown, NJ, attended Drew University and presently resides in Barcelona, Spain. The multi-faceted flutist-composer has twenty-five compositions for all genres and publishes with Dinsic Publications in Barcelona. Mr. Bacchus performs and
his works are presented throughout Europe and the U.S.
---
2006: Nan Raphael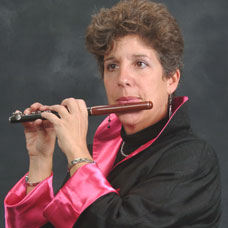 NAN RAPHAEL is a soloist, recording artist, and clinician nation-wide with the Washingtron Winds. As a member of the US Army Field Band in Washington, from 1979 to 2003, Ms. Raphael was often featured as piccolo soloist. Her CD, "Short and Sweet" "Selections for Piccolo and Piano," will be available for purchase on Flute Choir Day, March 26 2006.
For more information about Nan,
visit her website:
www.nanraphael.com
---
2005: Mimi Stillman

MIMI STILLMAN is one of the most highly regarded flutists in the concert world today. "A magically gifted flutist, a breath of fresh air", wrote The Washington Post of her acclaimed recital at The Kennedy Center. "A seasoned artist of spirited, unbridled virtuosity", according to the New York Concert Review. "Technically agile and imaginative in her use of color", said The New York Times. "A ball of fire in person and on the stage", raved The Alexandria Journal.
Ms. Stillman has performed recitals at The Kennedy Center, Weill Hall at Carnegie Hall, the Isabella Stewart Gardner Museum in Boston, the Academy of Music in Philadelphia, the Philadelphia Museum of Art, La Jolla Chamber Music Society, the Verbier Festival in Switzerland, the Italian Festival delle Nazioni, and other venues. She has appeared as soloist with The Orchestra and orchestras throughout the and Mexico. She is a substitute flutist in The Philadelphia Orchestra. Ms. Stillman's engagements during the 2003-2004 season include solo appearances with the Philadelphia Classical Symphony and Brazos Valley Symphony (Texas), recitals at the Frick Art Museum in Pittsburgh, the Eastman School of Music Kilbourn Concert Series, and for the Seattle Flute Society, and guest masterclasses at the Yamaha Bands of America Festival.
At 12, Ms. Stillman was the youngest wind player ever admitted to the Curtis Institute of Music, where she studied with Julius Baker and Jeffrey Khaner and received her Bachelor of Music degree in 1999. That same year she became the youngest wind player ever to win the Young Concert Artists International Auditions, joining the Young Concert Artists roster. Among her many awards are the BĠrenreiter Prize for the Best Historical Performance for Winds and The Orchestra Young Artists Competition.
Respected for her inspiring teaching, Ms. Stillman has taught masterclasses and performed recitals for universities and flute societies, such as the National Flute Association, New England Conservatory, Eastman School of Music, Mid-Atlantic Flute Fair (Flute Society of Washington), Longy School of Music in Cambridge, MA, Raleigh Area Flute Association, and University of Maryland. She teaches privately in Philadelphia.
Dedicated to contemporary music, Ms. Stillman gave the world or local premières of works by Martin Amlin, Lowell Liebermann, Jennifer Higdon, Daniel Dorff, Lawrence Ink, Richard Danielpour, Robert Maggio, and Dianne Goolkasian Rahbee. She has been featured in the national press, is a frequent guest on NPR's "Performance Today" and WGBH Boston, and is host and performer on the Musical Encounters TV show and video "The Magic Flute".
Mimi Stillman's book of arrangements of Debussy songs, Nuit d'étoiles: 8 Early Songs Arranged for Flute and Piano, is published by the Theodore Presser Company. She is a columnist for Flutewise Magazine and a Ph.D. candidate in history at the University of Pennsylvania.
Mimi Stillman is a Yamaha Performing Artist and Clinician.
Visit Mimi's website at: Http://flutewise.com
---
HOME | COACHES | GUEST ARTIST | LEVELS

SCHEDULE | FEES | TOTE BAG | APPLICATION | GALLERY
©New Jersey Flute Choir Day
Dr. Virginia Schulze-Johnson, Director
L. Elise Carter, Associate Direcotr
Music Department/Drew University
Madison, NJ 07940
Telephone: 973-851-5435
Email: ecarter@drew.edu

Site created by: Pat Hankinson
Web Master: Pat Hankinson - j.p.hankinson@worldnet.att.net