The Debbink Homepage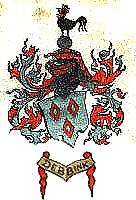 Welcome to the homepage of Bas and Ginny Debbink. Since this is our first attempt at a World Wide Web page, it may not look like much right now (in fact, it hasn't been stylistically edited since we created it in 1995 - we should do that sometime soon.) We hope to make some improvements soon (that's what we said in 1995!)

This homepage is located at Drew University, which is situated in Madison, New Jersey.
In case you're wondering, the name 'Debbink' is Dutch. Bas was born and raised in the Netherlands, and just recently moved to New Jersey. Ginny is Jersey born and bred, grew up in Wyckoff,and has been at Drew since she arrived as a wet-behind-the-ears 18 year old in September, 1970. We met in person in 1991, and got to know each other better over Bitnet while it was alive, and then the Internet, so of course, we had to have a Web Page. After a nearly four year courtship that stretched the phone and airfare budgets to the snapping point, we were married in September, 1995. We continue to live in northwest New Jersey (which is nicer than you think,) in a little, old farmhouse, which we share with a houseful of animals.

Well,that was where we used to live. As of June, 2004, although we still live in northwest New Jersey, we have traded in our little farmhouse and moved to a bigger one, with more land, more animals, and even a little more room for us.

We do share some interests in common, but not a lot. Someday, for our own edification, we might try to list those. For now, look here for some of Bas's interests, and come right this way if you want to see what Ginny is interested in.
You can send e-mail comments or suggestions by clicking here.